By Wycliffe Omanya, Plan International
In an event with over a thousand delegates, 68 parallel sessions, 50 exhibition booths, and 18 sector representation, the 13th eLearning Africa conference in Kigali, Rwanda was a place saturated with knowledge, learning, and networking opportunities.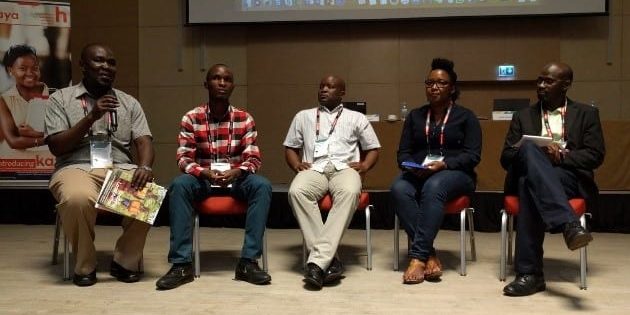 This year's eLearning Africa, like its predecessors, presented an array of thematic conversations and cutting-edge technologies that are practical, timely, and relevant for Africa's education and learning space. I was privileged to participate in a panel discussion highlighting best practices in learning from East Africa during a pre-conference workshop led by the Humanitarian Leadership Academy.
As I engaged in the conference, four critical issues stood out:
1) Whether internal or external, learning will remain relevant.Organisations that position themselves with critically engaged talents are likely to increase in productivity and employee satisfaction. Similarly, governments that embrace learning are more likely to leap toward technological advancement and reap from the knowledge economy. Against the will of many interests and the citizenry, governments are increasingly imposing taxes on digital/social media, a reflection of the critical need for government to increase digital exposure to spur innovation for the future. Unquestionably, investment in eLearning must be considered a long-term commitment.
With youth forming a majority of Africa's population (50-60%), governments may opt for quick fixes to engage the young people in an attempt to deal with the possible backlash of youth unemployment. Many African governments have initiated youth enterprise funds to promote youth engagement and employment, but even with these ventures that target millennials, the government has yet to strike a resonating cord with the digitally exposed and socially and economically impatient population. Investments in eLearning, therefore, if aligned to development visions acknowledging the youth and their inclination toward technology, would open a route to innovations that are needs based, context relevant, and home grown.
For organisations in the private and non-state sectors, eLearning is increasingly adding value to efficiency in fostering adaptability to customer needs, staff on-barding, engagement, and development. While the scale of utilisation is less than, and it varies from what it might be in the public sphere, some governments, such as Kenya's, are embracing technology-supported service provision (eCitizen) to their people. Failure to consider eLearning may portend a lag in an organisation's capacity to compete regionally or globally, and thus impede productivity and growth.
2) Humanitarian crises are all around us, and the frequency of occurrence is on the rise.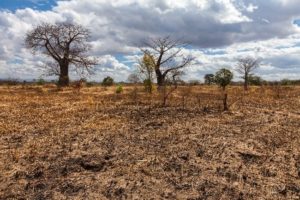 Whether resulting from disease epidemic, conflict, floods, drought, earthquakes, or typhoons, these crises affect millions of people. It was exciting to know that organisations such as the Humanitarian Leadership Academy and others are already looking into how these crises can be predicted and averted and -where the latter is impossible – that humanitarian organisations are equipped to respond more efficiently and effectively to prevent loss of lives.
Atish Gonsalves, the Global Innovation Director at the Academy opines that the Academy has introduced a global online learning platform, Kaya, that targets the humanitarian sector and focuses on training the next generation of humanitarian leaders and responders located in vulnerable crisis-affected countries:.
"Kaya will build a global network of expertise that reaches people where need exists and integrates local learning for building better resilience," Atish says.
The Academy has democratised learning and knowledge beyond geographical boundary restrictions. I have enrolled in the ongoing Humanitarian Futures and Foresight Massive Open Online Course in order to be part of this critical mass capable of responding effectively to humanitarian situations.
Prof. Susana M. Fernandez, who teaches artificial intelligence at the Technical University of Madrid in Spain, adds that crises come in many forms. She suggests that digital literacy is itself a humanitarian crisis. The critical point is how programs and community can be better prepared to respond efficiently within the shortest time possible to save lives. In this light, the role of digital literacy deserves more high-level conversations. She argues that in this digital age, people in many parts of Africa have yet to see and or interact with a basic computer, and this should change. "Removing the digital gap is a humanitarian priority", she says. It therefore means that a multi-sectoral approach to tackling immediate humanitarian programmes must be driven by collaborative endeavours that integrate humanitarian organisations, private sector, and governments to develop and implement appropriate policies that ensure all can benefit from technology and learn toward the goal of increasing resilience.
3) The role of artificial intelligence (AI) in learning
I walked into a meeting to engage with artificial intelligent experts to possibly acquire some quick survival tactics should there be an AI take over! I quickly learned that we are probably safer with AI than we are with the vehicles on our roads, which globally claim 1.3 million lives every year. A key question in this session was why Google, Twitter, Facebook, Netflix, etc. remain the most valuable companies on the planet? The common consensus was that they understand the relationship between AI and human beings.
Artificial intelligence has the capacity to enhance learning at various levels including in student engagement, student support, content creation and curation, and assessment. It eliminates the human biases and enhances precision, including at a higher level of magnitude. Embracing AI will change the nature of work itself, what we learn, why we learn, and how we learn. From this discussion, I understood that the world is on the verge of a revolution, and more than ever, we must pay attention to how learning at different levels can be enhanced by appreciating AI and its value in supporting humanitarian interventions.
4) Motivating learners.
After all is said and done, how we ensure that learners are motivated in the digital age is the next discourse. While this question continues to haunt the conventional learning environment, especially organisation-based learning, it was refreshing to be part of this conversation. As people are progressively learning new skills and struggling to show their value to third party in the absence of certification, an innovation is readily filling the vacuum. HPass presented open badges as a digital representation of a skill, accomplishment, or affiliation that is visual and shareable online, and which contains credentialing information in a standardised format, including trusted links that help explain the context, meaning, process, and result of an activity. As we acknowledge that learning is a lifelong engagement, determination of capacity and skills that an individual acquires in the course of work will be informed through a platform that is acknowledged and acceptable as a standard of measure. This will be particularly critical for internal learning within organisations. The concept of open badges will definitely be a conversation in the very near future, as organisations increasingly see the value of digital learning and recognition.
Overall, the eLearning Africa conference was engaging and robust in conversations that are contemporary and geared towards solving future humanitarian problems. The event emphasised that, moving forward, it will be important to marry eLearning with the reality of resource constraints in Africa, especially in rural areas. And although technology was a central theme, eLearning Africa ably illustrated 'why' and 'how' technology is an enabler to learning and its relationship to quality humanitarian services and programmes.
To learn more: https://www.humanitarianleadershipacademy.org/the-next-frontier-in-solving-africas-problems-elearning/