Africa is a continent with vast potential, yet it faces significant challenges in its education sector—from low literacy rates to limited access to quality education and inadequate resources. In recent years, the potential of educational technologies to address these challenges and improve learning outcomes has become more widely recognized, which is why the EdTech industry is set to grow tenfold by 20301.
Yet unlocking the potential of EdTech in Africa requires a range of investments: in infrastructure, digital literacy, and building sustainable business models that account for local context and are culturally relevant. It will take a multi-stakeholder approach that involves governments, private sector actors, and education stakeholders. The Mastercard Foundation Center for Innovative Teaching and Learning is helping to drive this kind of approach.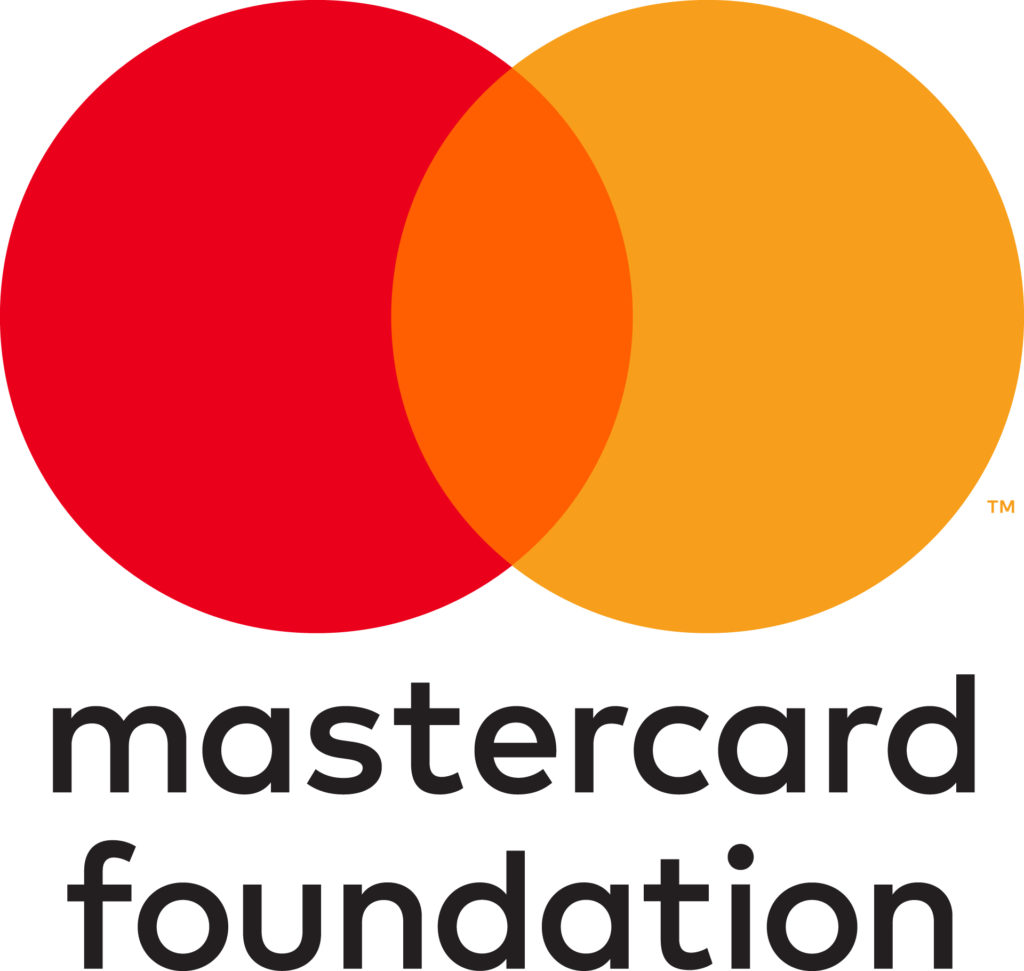 One of its flagship initiatives, the Mastercard Foundation EdTech Fellowship is working with technology and innovation hubs across the continent to identify and scale locally-relevant, context-specific EdTech solutions. The fellowship has invested in ed-tech start-ups like Zeraki, which is developing e-learning instructional videos and assessments that are available on and offline. The Mastercard Foundation EdTech Fellowship is implemented in partnership with tech hubs across Africa, including Injini Africa in South Africa, the CoCreation Hub (CcHub) in Nigeria, and iHub in Kenya. The fellowship provides start-ups with funding and capacity building to improve and scale their products and businesses. The fellowship also strengthens the capacity of technology hubs themselves to support ed-tech innovations.
To spark conversation on developing relevant policies in place that would mainstream resilient, hybrid models of teaching and learning, Mastercard Foundation initiated a Ministerial Round Table in 2021, bringing together Ministries of Education from 12 African countries to fast-track the implementation of technology in education to mitigate the loss of learning.
A robust and sustainable EdTech ecosystem system in Africa also requires increased access to ICT infrastructure and connectivity. While much of Africa's EdTech innovation focuses on the use of technology to support learning and teaching, it is crucial to recognize that this innovation relies heavily on ICT infrastructure. Unfortunately, only a fraction of African learners have access to digital devices, which limits their ability to benefit from EdTech solutions. Therefore, there is a need to widen access to affordable hardware and software for education, which lays the foundation for openness and readiness to adopt EdTech and, in the long term, build a sustainable ecosystem.
Africa is also facing a significant challenge when it comes to education and skills data. While countries in Africa have made some efforts in providing data on education and skills, there is still missing or outdated data in global, continental, and regional reports. For example, only 17 out of 55 countries in sub-Saharan Africa had data for SDG Indicator 4.1.1 on achieving minimum proficiency level in foundational literacy and numeracy, and no African country had reported any data for SDG Indicator 4.3.1 on youth and adult participation in formal and non-formal education (UIS, 2018). This is where the Mastercard Foundation is working to support the development of the EdTech ecosystem. By supporting up to 30 African countries over a period of five years, we aim to help provide quality data on education and skills for informed decision-making through policy, planning, program implementation, monitoring, and evaluation. This includes sensitizing education leadership on the importance of quality data, strengthening the capacity of policymakers to understand the process of collecting, utilizing, and publishing quality education and skills data, mapping ongoing capacity-strengthening programs for implementers, and identifying country priority needs and areas of support. We will also support countries to improve processes in the data value chain, including effective utilization and publication of data for decision-making.
In addition, we aim to develop a one-stop African portal as the main source of up-to-date information and knowledge on Africa's education and skills, providing a platform for peer learning, knowledge exchange, and experience sharing among African countries on the production, management, and use of quality data on education and skills. We will also support countries in monitoring and evaluating the utilization of produced data. By doing so, we hope to contribute to the development of an EdTech ecosystem in Africa that is based on quality data and informed decision-making.
We cannot speak about the sustainable Edtech ecosystem and not emphasize relevance and impact. At the heart of edtech is ensuring an education system that provides access to not just a fraction but one that is inclusive for all, supported by innovative technologies. As we invest in edtech, it is important for stakeholders to be cognizant of the digital divide and develop solutions that can and will Africa's diverse education challenges like high dropout rates, conservative cultural norms that deny the girl child education, teacher-to-learner ratios, low learning outcomes, low budgetary allocation to education. A great example of the positive impact of EdTech innovation in Africa is Eneza Education. Eneza Education provides school lessons and assessments through SMS, web, and app platforms, which are accessible to learners and instructors, even in areas without access to connectivity or devices. The Shupavu Rwanda Project, a partnership between Eneza Education and the Mastercard Foundation, used SMS technology to deliver bite-sized modules of the curriculum to any phone, including basic models. The platform allowed students to continue their studies during school closures and can be used as a revision tool to complement classroom learning. The project's main goal was to provide free learning resources and Ask-A-Teacher support to all learners in Rwanda by supplementing existing educational programming on radio and TV. The project also deployed Eneza's SMS and USSD lesson platform for learners to access curriculum-aligned lessons. Thanks to this intervention, 479,529 unique learners were reached, of which 37% were female.
By the year 2050, one in four people born in the world will be African. The reality is that while the rest of the world is ageing, our population is growing and getting younger. Human Capital development through education and skills development is critical to enable the youth to fulfil their potential. The use of Education Technology (EdTech) offers new possibilities to deliver better quality education and training, to reach more youth with flexible learning opportunities, and to impart newer in-demand skills, such as digital skills required by the modern Digital Economy. Mastercard Foundation's partnership with the World Bank aims to promote and accelerate the development of technology in education (EdTech) for resilient hybrid learning, digital skills development aligned to local labour demand, the capacity of education systems and the broader national and regional EdTech ecosystems.
Looking at building a sustainable Edtech ecosystem as a collective effort between governments, private sector players, institutions of learning, educators, teachers and learners brings home the call to action – edtech is the most practical way to leapfrog Africa's education learning outcomes, but this can only be done with intentional evidence-based, impact-driven and affordable investments for Africa's fast-growing population. For Africa to realize the fortune of this population dividend, investments in Education that is globally relevant are key. There is no better time than now to lay the foundation for education-technology integrated learning can bridge the education divide and increase access to quality education across the board.
In conclusion, building a sustainable EdTech ecosystem in Africa is a complex challenge requiring all stakeholders' collaboration, innovation, and investment. With the right policies, partnerships, and investments, we can create a future where all Africans have access to quality education, regardless of their location, income, or background. Let us work together to make this a reality.
1 Scaling EdTech Ventures in Africa: https://www.asugsvsummit.com/video/scaling-edtech-ventures-in-africa