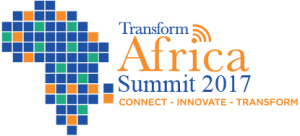 The 4th Edition of TransformAfrica Summit will be held this year from May 7 – 10 in Kigali, Rwanda. The Smart Africa Alliance is a Public-Private platform dedicated to shaping and driving Africa's Digital Transformation. Organised by Smart Africa & hosted by His Excellency Paul Kagame, President of the Republic of Rwanda, the event will attract over 4000 participants. As Africa's largest and most influential ICT conference, TransformAfrica Summit has gained the recognition for delivering actionable policies and fruitful public and private sector deals.
In recognition of the tremendous progress that Africa is making in continental integration, conversations in the Summit will focus on how to accelerate Africa's Single Digital Market and usher Africa into the 4th Industrial Revolution. It is all about conversations and engagements which are aimed at fast-tracking the harmonisation of policies, regulation and rallying investments towards a goal of attracting $300 Billion in Africa's technology sector over the next 10 years. Smart Africa will be unveiling several initiatives and investment opportunities including the recently launched One Africa Network and Open Waves initiatives that aim at optimizing and protecting data resources on the continent.
Smart Africa has rapidly grown from 7 member countries in 2013 to 22 today, representing over 500 million people on the continent who now have the Smart Africa Manifesto as their blueprint for digital transformation. This growing unified market is important for driving digital and technological innovation on the continent.
Key public and private sector players engaged in cutting edge technologies including but not limited to Fin-tech, the IoT, Big Data, Artificial Intelligence, Virtual & Augmented Reality, drones, robotics, 3D printing, Green Energy, Fintech, Digital health, Blockchain, Cyber security, Digital Object Architecture, etc. will also be in attendance. Key research and scientific reports, product launches, partnership agreements, competitions and awards, declarations and announcements will all be given a unique platform at the summit.
The 4 day event will feature:
• The Transform Africa Economic Forum: May 7, 2018
• Transform Africa Summit: May 8 – 9, 2018
• Transform Africa Summit Golf Tournament: May 10, 2018