As an education consultant, Hala worked in several projects that obliged her to her travel outside of Khartoum. She saw schools with no roofs and no chairs. In fact, these were schools with nothing but very bright students whose eyes glowed as they regarded the lady from Khartoum who spoke Arabic in a accent they did not understand.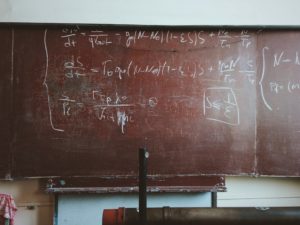 Coming back to Khartoum always reinforced her perception of the huge gap between Sudan's urban and rural schools. In one of the projects, she had visited a school established for recently settled nomads. The teachers had to travel daily from the distant cities where they lived, which meant that on most mornings, the students had no teachers when they arrived.
One day she saw second graders sitting patiently under a tree on two benches facing a broken blackboard propped up on another tree. This sight made her think how technology might contribute to solving some of the problems faced by these young people who are so eager to learn. How could technology support the learning and teaching of these young children and make a difference in their lives.
Hala is now convinced that the integration of technology based on local requirements will best enable the formulation of local solutions that support marginalized children's learning.
As a trainer in distance and open education, Salha was already aware of the power of technology. She has participated in many programmes seeking to solve problems in higher education in Sudan by offering solutions to those who haven't had the opportunity to complete their education by integrating ICT in education. She has also worked in programmes that used various technologies to deliver eLearning solutions to train teachers in remote areas toward reducing the gap between urban and rural regions. Salha believes that the integration of ICT in teacher training based on local solutions will enhance education in Sudan.
An ICT expert, Nafisa has just finished her dissertation on adaptive educational hypermedia systems. In her work, she developed a model for the development of educational websites that use an adaptive hypermedia system. She was able to localise a model that could be used for the development of courseware that uses an adaptive system based on the learner's attitude, learning style, and knowledge, and offer very personalised learning experiences for students and pupils in Sudan. She works and lives in Kordofan, a region in the west of Sudan inhabited partially by nomads, whose children drop out of school at a very high rate. She believes that locally oriented approaches to education for these children are more sustainable and that individualising teaching offers a better alternative than the standard solutions.
Our situation in Sudan
Sudan's experience over the last two decades in building and capitalising on ICT as a gateway for sustainable development is a landmark in the country's history. Initiatives have been started that strive to integrate technology into education, but many have failed due to the lack of a broader national policy.
New Partnership for Africa's Development (NEPAD), the technical body of the African Union, places ICTs among eight priority sectors, but still many African countries, among them Sudan, do not have a broader national strategy for the integration of technology in education. This lack of a national plan is widening the gap between children in urban and rural centres in many places in Sudan and Africa, and the result is that many marginalised people are left behind. It is also widening the gap between children living in Africa and those living in the developed world.
In their report about the digital situation in Sudan, Musa and Eltayeb (2018) say, "Sudan's population is 39.58mn, with 29.6mn people being between the ages of 0-36. This means that 75% of the population are either Millennials or Generation X (aka The iGeneration). The significance of this is that these generations are digitally native, therefore represent the largest opportunity for digital engagement." (p. 8). Unfortunately, very few of these young people are learning through technology or are digitally engaged in learning.
Our fears
Although many governments and initiatives in Africa are pushing to narrow the digital gap between Africa and the developed countries, very few are striving to narrow the dangerously growing gap between the Continent's urban and rural populations. The unstoppable diffusion of the Internet in urban centres is growing this divide. More alarming for the future, the disparities between urban and rural children's access to the Internet and technology are widening the gap between the two groups.
Our vision
One of the very important issues that will lead to fair integration of technology in education relates to establishing national plans for this endeavour. Also required is the development of a policy framework, implementation guidelines, and standards modules that are localised for the individual African countries and even localised in regard to urban and rural needs. Countries in Africa should build their own national plans for the pedagogical integration of technology, and these plans should create standards that will secure the rights of the students, administrators, and teachers.
Integration of technology means that students must be trained to be critical thinkers and digitally literate. Students must be empowered to access information, be trained so they are able to utilise information, and be educated in a way that enables them to be receptive to this information.
With so many emerging technologies, we should have minimum comprehensive standards for the integration of technology in education. These strategies must be realistic, based on the limited budgets available, and be fine-tuned to provide support for these specific prioritised areas and groups. The standards should also include mechanisms and methods for providing, enabling and funding further access. Areas of priority focus need to be identified. And finally, we should use, develop and localise existing models for the integration of technology such as SAMR and TPACK.
Please do come and join our Workshop entitled: "Building standards for the integration of technology in education: teachers, students and administrators" at eLearning Africa 2018, on 26 September at 14:00.  Let's create and share our first set of standards.
Hala Salih Mohammed Nur, University of Khartoum
Nafisa Abdou Hassen Ahmed, West Kordfan University
Salha Mohammed Abdo, Sudan Open University