There are many approaches to combat the challenges of equal rights to quality education. Some fundamental questions we all are facing and reflecting on are like:
What does it take to start learning?
What inspires kids, youth and adults to learn?
What are the minimum things that need to be in place to make learning happen?
What are all the challenges on the ground around learning?
What tools can be the enabler for increased learning?
What solutions can be scalable to students all around the world?
This is the approach Leap Learning came up with when developing the methodology and that became the solution –  the Learning Lab.
The Leap Learning Labs are the solution we believe is the key to unlocking the future of all learning for millions of students around the world!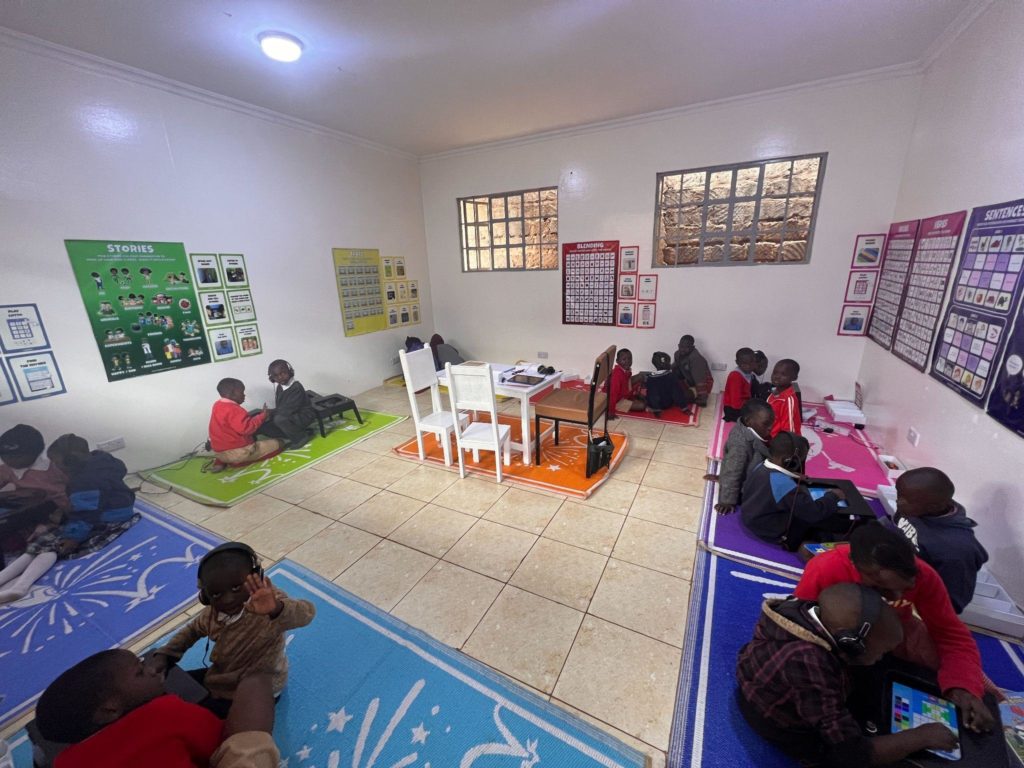 Imagine entering into a space that awakens your senses, appeals to your curiosity and makes you want to explore and experiment. You are met by all the colours of the rainbow, inspiring banners, exciting tasks, fun games and challenging puzzles. You learn how to use tablets and explore a whole universe of apps giving you ever new challenges – and by trying and failing, and trying again – your accomplishments are rewarded. You learn because you want to, and as you master new skills you want to learn even more. If this happens to you – you are very likely to be in one of our Leap Learning Labs.
Learning Labs are our most successful innovation, they are a brand new educational method using technology to enable children and adults to learn how to learn, wherever and whoever they are in the world.
We combine app-based technology on tablets with practical hands-on games to ensure everyone learns at their own level and pace in their own unique way. It really works! Students have learned to read and write in just weeks, and some have mastered foundational numeracy so quickly it is almost unbelievable! In settings where formal education is unreliable, needs enhancing, or is happening at home, Learning Labs are the best way to provide a foundational education in logic, literacy and numeracy.
Problem-solving and critical thinking are the biggest pillars of our methodology for the Learning Labs. The students are not told what to do. They have to explore, try, fail, try again, and then to master. To learn to dare to try, dare to fail, and always to master. And by learning on the right level, at their own pace, everyone will develop and learn and nothing is more important in life than to explore and dare to try The sky is then the limit.
There are over 80 Learning Labs fully functional in Africa alone, they work perfectly in schools to enhance and accelerate students learning. Advanced analytics enable easy tracking of progress and monitoring of activity.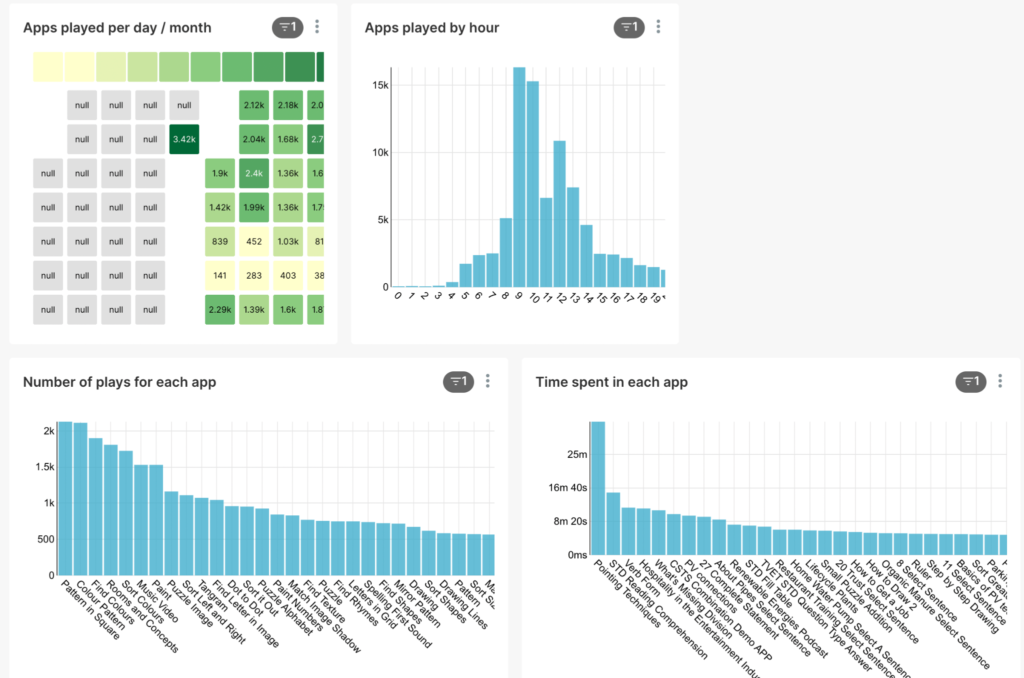 Scalable Educational Solutions
Leap Learning works to develop educational solutions that will give everyone the chance to learn, no matter where they are from! Solutions are developed from the ground up, starting at the very fundamentals of how children learn, once students have cracked the code of how to learn, the educational opportunities are limitless.
Leap Learning has a solution for every need, whether it is unlocking the future of all learning with the Literacy and Numeracy Labs, preparing talented youths for the job market in the Entrepreneurship and Employability Lab, digitalising a curriculum for expansion across a nation using our applications, or providing the ladies of a rural community the skills and education they need to make money and improve their livelihoods using the Leap Hotspot.
Leap's innovations already show the ability to transcend cultures, languages, and countries, we are currently operating in more than 25 countries and 21 languages. We believe that we have cracked the code of learning, and now it is time to expand all over the world.
A development platform built for education
We are constantly innovating and challenging the way things are done. Creating simple, fun, user-friendly apps, packed full of education was our first challenge. The problem is, we couldn't find anyone, anywhere, with a system that could create what we wanted. Our answer…develop our own, unique, app development platform.
The Translate Tool is developed in-house and ticks all the boxes. We can create micro educational apps, organised in structured categories, and translate them into any language in just minutes! Our ever-expanding collection of templates allows us to first give students the knowledge they need, and then to test that knowledge using task-based apps.
Leap has its own ever-expanding universe of applications; logic, literacy, numeracy, entrepreneurship, TVET, organic farming, soap production, and much more. We focus on tangible and marketable skills that are needed on the ground in the countries and communities we work in to ensure students are set and ready to start their careers.
Offline Solutions
Still, to this day the ed-tech industry is focused on access to education for all. Access means the ability to use some device that is connected to the internet with enough bandwidth at an affordable price. This approach has enabled huge numbers of students in cities and towns around the world to gain access to information and materials that help them to learn.
Fantastic…right? Yes, but at Leap we don't think this goes far enough, what about the children, youths, and adults living in rural or remote regions of a country? You guessed it, we have a solution for that too.
In fact, all our educational solutions work entirely offline. The tablets are pre-loaded with whichever applications are needed, in a Learning Lab, that is literacy, numeracy, logic, or entrepreneurship, in a vocational school it is TVET, a remote community may even have a whole universe of apps. Tablets are updated once in a while with new content, this process is again done offline.
The learning will never stop…no matter what!
Come to our stand to learn more
Come, say hello and find out much more about our innovations. We are a small company, with a huge vision and impact, successful partnerships have enabled us to grow to where we are today, and we are looking to partner with like-minded, visionary individuals, organisations, and governments to ensure everyone, no matter where they grow up has an equal opportunity to educate themselves.