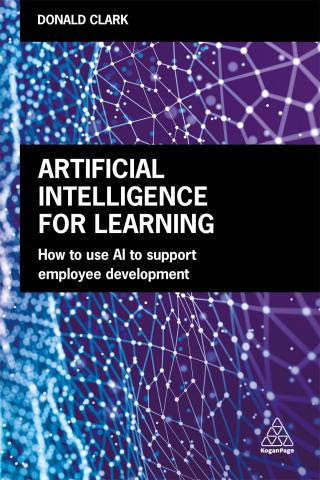 AI is clearly the technology of the age. AI is transforming the way we learn and work, according to entrepreneur, professor, speaker, and blogger Donald Clark. He is the CEO of AI learning company WildFire, investor and Board member of PlanB learning, LearningPool and Cogbooks, and recently finished his book "Artificial Intelligence For Learning – How to use AI to support employee development", published by Kogan Page on August 13th, 2020.
This book explores how artificial intelligence (AI) can be used to enhance learning in a variety of settings, including workplaces, schools, and universities. It is written for the many individuals who instruct, lecture, train, or teach as well as those who are simply curious. It is also intended for those who are involved in the administration, delivery, and even policy surrounding online learning. With real examples of teaching and learning in real organizations with real learners, it is primarily a practical book about using AI for learning
Generative tools such as Chat GPT have grabbed the headlines, but Donald Clark will show how AI has much wider applications and how it can be used across the entire learning journey. This includes learner engagement, skills prediction across organisations, learner support, content creation, content curation, personalised learning and assessment and learning analytics.
Another invisible technology being developed is semantic search. According to the book, it's incredibly effective and employs transformers in a manner similar to GPT. Traditional search matches exact targets rather than a range of similar or related targets, resulting in a large number of misses. Semantic search solves this issue.
"When you turn language into mathematical vectors in a transformer, you capture a word or sentence's relationship to other words, a bit like family resemblance where words have fathers, mothers, sisters, brother cousins and so on, you can then match the 'intent' of the person who searches, more accurately with its intended targets"
Donald has been involved in film, games, web, mobile, MOOCs, Oculus Rift and won many awards for the design and implementation of online learning. He is a regular speaker at national and international conferences, having delivered talks in the US, Europe, the Far East, the Middle East and Africa. "This is only one of many AI techniques that will hit the learning world. It truly is the technology of the age"