By: Anne Garçon, Digital Communications Adviser
Humanitarian Leadership Academy
As the frequency and complexity of humanitarian crises continue to rise, the demand for highly skilled humanitarians, capable of preparing for and responding more effectively and efficiently to disasters, is only going to increase in the coming years. At the Humanitarian Leadership Academy ('The Academy'), making learning available to the people who need it most is our mission. We recognise the need for a more engaging, scalable and impactful learning in the humanitarian sector, in order to build resilient societies and save more lives.
What makes the Academy unique is our combination of three core elements. First, our free digital learning platform, Kaya, which offers over 450 online courses in up to 10 languages. The platform is already being used by over 100,000 humanitarians worldwide, with most of them coming from crisis-affected countries such as Syria, Yemen and Sudan; this shows that our learning is reaching those who need it the most. Second, our network of global partners on the ground, assessing local needs, and creating and sharing locally relevant learning. Finally, our focus on identifying and testing innovative learning tools and technology, which enables us to push the boundaries of high-quality humanitarian learning at scale and in challenging contexts.
Our approach to innovation leverages not just new technology, but new tools and methodologies to solve problems in locally relevant and creative ways. We focus on two key areas: 'Learning about Innovation' and 'Innovations in Learning'.
Learning About Innovation
We want to help humanitarian professionals and organisations understand what innovation means, and why it is so important. We believe that anyone can be empowered to take more innovative approaches to humanitarian action with the right frameworks, tools and techniques and a focus on user-centred design (UCD) and co-creation. We have developed online courses specifically for that purpose and made them freely available on Kaya.
Innovation Essentials provides humanitarian professionals and volunteers with clear first steps on how to bring innovation to life within their own organisation and includes a series of real-life examples of innovation from around the world. 900 humanitarians have already enrolled in the course.
Last year we teamed up with the Institute for the Future (IFTF) to explore some of the links between global trends and disasters, with a specific focus on the East Africa region. We discussed how to best equip humanitarian professionals and organisations with the right tools and skills to navigate and adapt to these new realities. This collaboration led to the development of a Massive Open Online Course (MOOC) on Humanitarian Futures and Foresight. Despite its specialised content, the one-week course attracted 830 humanitarian leaders worldwide, giving them the opportunity to learn about humanitarian trends and the practical tools needed to use foresight in a humanitarian context.
"Foresight is important because it helps us plan for the future. Major disasters can be averted or even managed properly. This approach helps us see possible mistakes that could be made in the future", said a learner from Nigeria.
Innovations in Learning
The nature of learning and education as a whole is changing very fast, with an increase in the use of personalised learning, augmented and virtual reality (AR/VR), gamification, nano-degrees and micro-credentials; and we are always willing to uncover new ways of creating and delivering learning to users in different cultures and contexts. This means scanning, testing and scaling the latest learning technology solutions from within and outside of the humanitarian sector. Our innovation work currently centres on three areas; gamification, low-cost/low-tech virtual reality/360, and artificial intelligence in education (AI-in-Ed).
Gamification for Humanitarian Learning
Since 2015 we have run several workshops in Kenya, Jordan, Bangladesh, India and the Philippines, looking at local learning needs, and how to then turn them into learning games through the application of design-thinking methodology and gamification technologies. Once created, the games can be integrated into existing online courses, allowing learners to test their knowledge on specific issues, and to learn in new ways. The games enable learners to go through various scenarios and narrative-based journeys, and can include role-playing through virtual teams as well as group simulations. Learners can make active decisions, solve problems, and are also given time to reflect on their experiences, allowing for greater engagement and retention.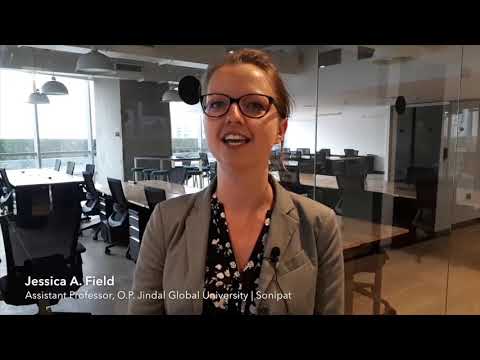 Immersive Learning
Building on previous research from academia, such as Stanford VHIL's use of Virtual Reality in empathy building, we have started to explore enhancements in crisis-immersion and empathy building using low-cost, low-tech virtual reality for volunteer and staff training. In 2018 we started creating short VR films that integrate with existing e-learning pathways on our platform, Kaya, and portray different stakeholders' points of view in humanitarian contexts. This kind of immersive learning influences people's empathy levels, making them relate more to the situation they are virtually experiencing. Our first 360 film, You Can Not Argue with a Flood immerses learners in the conflict-torn city of Marawi in the Philippines. Available both in English and Tagalog on YouTube, the film has been integrated within the Volunteer Essentials e-learning pathway on Kaya to help make the learning experience even more engaging and immersive.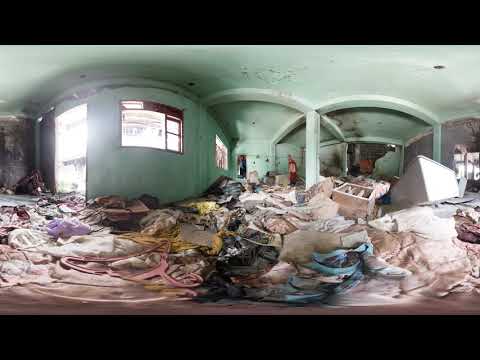 We are currently working on similar projects focusing on the Rohingya and South Sudan crises, experimenting with combining 3D illustrations, sound and video, to help build stronger links between learning and real-world situations, and help to inform better decision-making in humanitarian workers.
Artificial Intelligence in Education & Chatbots
We have started to explore how artificial intelligence can help to provide personalised and predictive content that is most relevant to individual learners in their specific contexts; ideally before a disaster even happens. With over half a million followers on our Facebook page we felt the need to find a better way to respond to people in a relevant, timely manner. The use of simple chatbots seemed like an interesting option to better engage future and existing learners, both before and during the learning process. Our chatbot enables learners to engage with Kaya through a series of online conversations where they can learn more about the courses that are most relevant for them. We have built short, narrative driven journeys to help learners understand the role of volunteers in the field and to help them select relevant Kaya courses. Feedback has been positive to date with learners showing interest in interacting with our bite-sized content, course trailers, and interactive quizzes.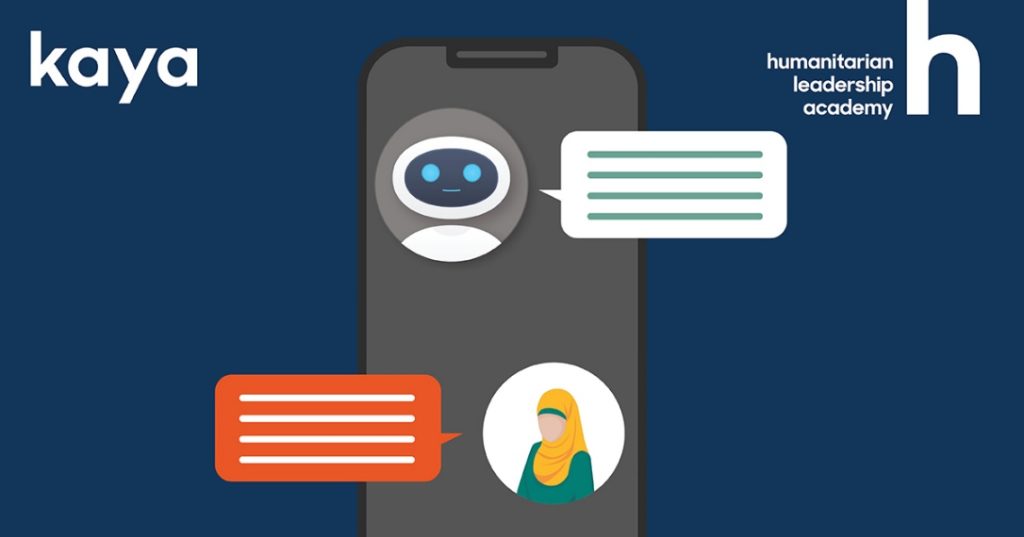 Conclusion
The need for more engaging, scalable and impactful humanitarian learning has never been greater than it is today. As innovative learning solutions such as games, immersive films and chatbots begin to show great potential, one of the next challenges we face is ensuring local humanitarians and organisations can successfully access and adapt these tools to their specific learning needs in difficult contexts. At the Academy, we believe that the creation of better learning opportunities leads to better crisis preparation and management for humanitarians all around the world. Investment in knowledge sharing is an investment in the skills of humanitarians, which will ultimately help save more lives.
Get involved and help us make this a reality.
---
Shona Henderson from the Humanitarian Leadership Academy will be holding an interactive session titled Scaling Innovative Humanitarian Learning on Friday, 25 October 2019. Do not miss the chance to join the discussion!
Take a look at the eLearning Africa 2019 programme here.