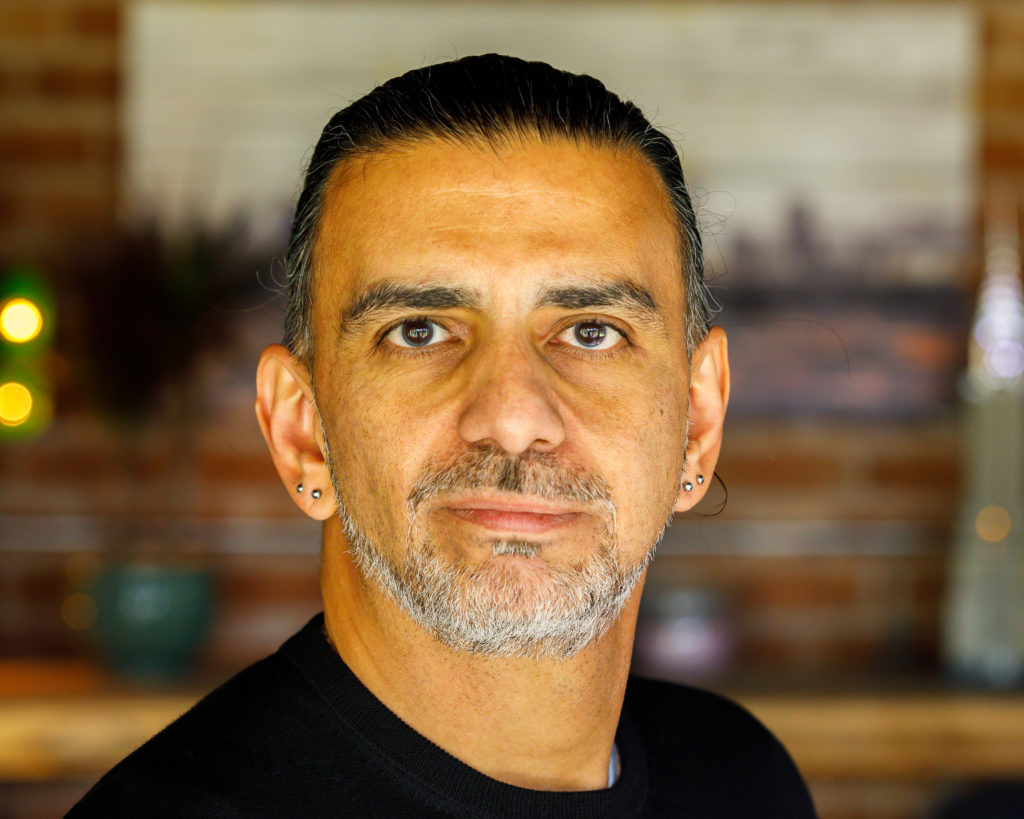 Jaime Casap was the second member of the Google for Education team. In that time, he launched Google's GSuite tools into higher education and K12, brought Chromebooks into education, and was the creator of the Google for Education Transformation Framework – a holistic approach to education transformation. In his keynote this May in Kigali, Casap will speak about his current work focused on learning, skills development, digitalisation, and the future of work.
Keeping up with Jaime Casap's thoughts is like following dialogue penned by acclaimed screenwriter Aaron Sorkin––A Few Good Men, The West Wing, et al.––delivered with such conviction that you cannot help but stick around for the ride.
From a college class on Apartheid, his recent principled argument about the use of a restroom at a local supermarket, to the notion that "in 100 years we're going to have about 1000 years of advancement" thanks to the exponential changes in technology. Minutes into our scheduled Zoom conversation it is clear why he carried the title 'Chief Educational Evangelist' at Google for over 15 years.
None of his views are loosely held. "Education is doing exactly what it was designed to do," says Casap. "It was designed to create factory workers, it was designed to create limited thinking and to give people enough of an illusion to believe that they know things, but not enough to actually do things. The problem isn't the education system.
The problem is that the world has dramatically changed […] and what we need to do in education is to meet that world, and take advantage of that world, so when it comes to education, how do we utilise technology? What does technology look like? What do we do with technology and where we are right now? The philosophy is: we've taken technology and we've tried to say, these are the things that we do in education, how do we use technology to do those things? As opposed to saying, these are the things that we should be doing in education, how do we use technology to do those things."
In a world preoccupied with finding alternative ways to deliver existing curricula during a pandemic, Casap, a father of three, does not care what subjects his 7-year-old daughter is taught. What matters, he says "is the skills that she's building in those subjects, and so my philosophy around education has nothing to do with subjects […] I want her to have our problem solving–critical thinking–collaboration skills, the ability to learn, and creativity."
This emphasis on problem solving is also the central philosophy driving the book Casap co-authored "On Our Street: Our First Talk About Poverty". As part of a nonfiction picture book series, the work is aimed at sensitively introducing children to the notion of poverty and homelessness while encouraging them to consider solutions to needed societal challenges. 'Are homeless people the only ones who live in poverty?'; 'What can we do to help people who live in poverty?' – are just some of the questions posed in the book alongside some suggested answers: "One of the most important things you can do is care."
You need not look far to get an appreciation of Casap's emphasis on problem solving; he's spent his life doing it. Born and raised in Hell's Kitchen, New York, by his own account he "grew up in a very violent community. Grew up with a single mother who immigrated to the United States from Argentina. Grew up on welfare and food stamps. Grew up in a community that was not very successful. People did not do well. I thought either I was going to die or end up in jail. Those were my options."
In an effort to make sense of how he managed to rise above his circumstances, he recounts a scene from the West Wing––admitting his addiction to the series, consuming it repeatedly, often playing in the background as he worked––paraphrasing a line that resonated with him: 'surely you were born with inspiration.' "Oh, my God", Casap exclaims, "that's what it was, that's what it sounded like in my head when I was younger, this idea that I was born to do more" is what he concluded.
"And so through stubbornness and what I call reality distortion field I graduated from college and I went to graduate school. I remember in that college, where I took that apartheid class I wanted to go to graduate school, I wanted to keep studying policy, because at the end of the day, what I realized is: You can change people's minds, you can change their hearts, you can argue, you can do all those things we're in the middle of doing all that right now as a nation here in the United States––as the world sometimes––but nothing changes anything like policy."
The 54-year-old believes "education, not only is a silver bullet, it is what opens up your mind to see the possibilities…". As countries continue to struggle to find equitable means to deliver remote learning during the pandemic, his call is for those driving the delivery of education to see the possibilities presented by technology.
This is where Casap now focuses his energy, partnering and collaborating with higher education institutions, schools, and businesses around the world, helping to build transformational policies and practices to elevate education and bring equity, diversity, and inclusion into these systems..
"Education is the silver bullet. Education is everything. We don't need little changes, we need gigantic, monumental changes. Schools should be palaces. The competition for the best teachers should be fierce. They should be making six-figure salaries. Schools should be incredibly expensive for government and absolutely free of charge to its citizens, just like national defence. That's my position. I just haven't figured out how to do it yet" – Sam Seaborn, Deputy White House Communications Director, The West Wing (April, 2000).
After an hour spent in conversation with Casap, it is clear that he shares this position. Where he differs from the fictional character from his favourite television series is that he is perhaps a lot closer to 'figuring it out'.