Interview by: Harold Elletson
Florence Ducreau is a higher education teacher with long-standing experience of European eLearning projects. She is a founding member of the CANEGE Digital Campus and AUNEGE Digital Thematic University. She has participated in the joint Digital Thematic University Working Group on the integration of open educational resources (OERs) into teaching practice and she is a leading contributor to the ERASMUS+ D-Transform project on the digital transformation of higher education.
We spoke to her about the challenges facing education and training in Africa and in the francophone countries in particular.
---
1. Could you please explain your experience with eLearning projects and, specifically, your work with the CANEGE Digital Campus, the AUNEGE Digital University and the Erasmus Programme? What have been the results of these various programmes and projects?
I have designed and participated in several Erasmus projects related to training teachers on digital pedagogy, leveraging economic gains of eLearning, assessing the quality of trainers and online learning, learning languages with digital resources, virtual mobility, etc. Such projects have resulted in various outcomes, ranging from digital tools, guides, websites to reports and studies.
CANEGE was designed as an interuniversity digital school of economics and management offering online courses from undergraduate up to Master's level. It was established on the initiative and with funds from the French ministry of higher education. The programme has enabled participating institutions to co-create and share digital educational resources on economics and management.
All digital campuses have then transitioned into eight Digital Thematic Universities, with AUNEGE specialising in economics and management. So I have helped establish this DTU, of which I am the current president. AUNEGE aims at supporting its members as they craft digital resources needed to teach economics and management science.
2. What is the relevance of your experience in the African context?
I think it is my participation in several international and multicultural projects – especially those which focused on employability and competency frameworks.
3. In general, how are online tools and solutions developed by French universities and other institutions in France and the Francophonie being made available to consumers in the higher education sector in the Francophonie?
This is done through downward institutional approaches, in partnership with the OIF and AUF, and collaborative projects implemented by French higher education institutions, often within Digital Thematic Universities-led consortia in France.
4. What are the prospects for further developments and new initiatives in the future?
Negotiations are underway to deploy our resources and services on national platforms, starting in autumn this year, in partnership with the Ministry of higher education and public universities from several African francophone countries. We are currently considering a direct collaboration with national virtual universities, especially in francophone countries, but equally in Portuguese and English-speaking nations. We are collaborating with both the Open Education Consortium and ICDE as part of the Open Education Leadership Summit.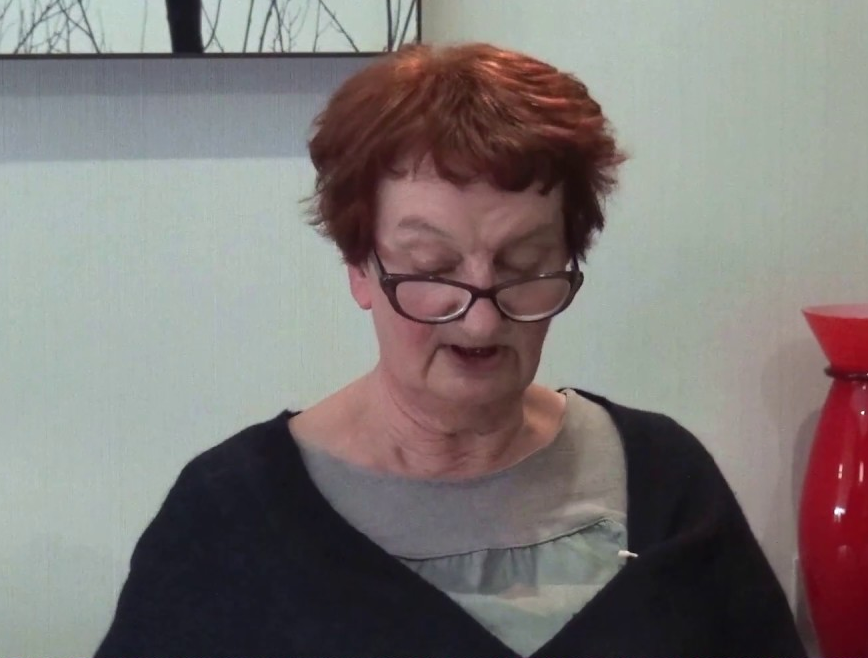 5. What do you consider to be the most important skills for African students in the future and how do these relate to employability and the likely development of labour markets in the Francophonie in the future? How important are so-called soft skills?
Whether in Africa or elsewhere, only those who "partner with machines" to complement automation and algorithm-based technologies will survive the economy of the future.
It is urgent to reinforce the integration of job-matching skills and soft skills, to ensure continuous improvement and adaptability. "Soft skills" such as flexibility and creativity will become of paramount importance.
6. How do you see education and training developing in the Francophonie in the future to meet the needs of new industries?
Stakeholders from both the socioeconomic world and higher education sector need to collaboratively craft a common definition of job standards and transversal skills.
It is necessary to establish virtual universities with their connected campuses in a drive to offer customised and flexible courses related to such common standards.

7. In your view, how can entrepreneurship and innovation best be encouraged with the assistance of technology-assisted learning?
We must focus on some training methods, including project-based teaching, corporate missions, collaborative works, shared research and innovation (virtual labs, economic simulations, etc.).
8. What do you consider to be the main challenges facing students in the Francophonie?
Students in francophone countries need to improve on their employability, and that is the main challenge they face.
9. Are you optimistic about the future for young people, workers and employers in the Francophonie and in Africa generally? If so, what are the main reasons for your optimism?
A greater integration of African economies, both at regional (CEDEAO/CEDEAO/CEDEAO, CEMAC) and continental level (AfCTA) should significantly boost the trade of goods and services, and help achieve a strong and dynamic growth. Like other existing commercial areas, this will provide youths and workers with job opportunities, as long as they develop skills needed to leverage each country's peculiarities and encourage collaboration within companies and business networks operating in specific industrial sectors.
10. Do you think that enough is being done in education and training in the Francophonie to meet the challenges and opportunities of rapid technological change? What more should be done?
Numerous intergovernmental initiatives have been successfully launched. Now, it is all about making them a reality at local level.
---
Take a look at the eLearning Africa 2019 programme here.