Written by Adewunmi Payne Akinhanmio, SEN Coordinator Whole School, Grange School Lagos
Creativity is an individual expression of knowledge and application that is unique, just as the fingerprint is unique. It stems from the ability to think outside the box, move out of the norm or comfort zone, and explore something new or a new pattern of thinking.
Personalised Learning is any learning tailored around individual student's capabilities in terms of learning needs, strengths, learning styles, developmental readiness and interests.
Students come to school at different stages of development with varying strengths and weaknesses. Furthermore, each is the product of a different culture and family setting, and uses a different language of communication. This means learning will happen in different ways and at different times.
When learning is tailored to suit individual students' strengths, and students are empowered to take ownership of their learning, individual creativity is ignited!
The major key player in personalising learning for students is the teacher.
The ability of the educator or teacher to identify and provide adequate support (material, emotional, psychological, etc.) to optimise learning will determine the success of individual students and guide them into taking ownership of their learning. In this process, learning becomes fun, engaging, and open ended.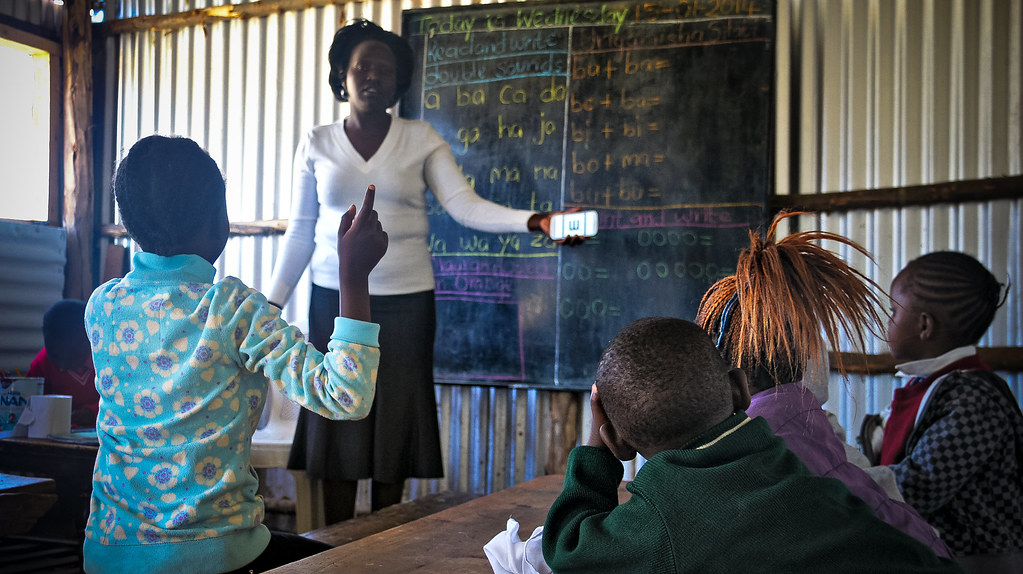 What every teacher should know
All teachers should be able to recognise and assess their pupils' or students' individual learning styles, areas of special education needs and interests, and different areas of strength. Professional development is therefore crucial for the 21st-century teacher in order to deliver first-quality instruction. For teachers of students with special educational needs (SEN), reports from an educational psychologist will guide learning provision with the support of the special-educational-needs coordinator (SENCO).
When a teacher is knowledgeable about these essentials, then that teacher is prepared to draw up a personalised learning experience for the individual students in the class.
Drawing up a personalised learning experience
#1. Planning and delivering lessons
Lesson plans and delivery should factor in students strengths and interests, learning styles and intelligences. This include pacing learning effectively, making lesson delivery multi-sensory, and even factoring learning breaks for students who are hyperactive or have short attention span.
#2. Involving students in their own learning
This can be done by bringing the students into the process of setting learning targets, taking them through simple in-class assessments to explain learning styles, and discussing student interest. For students with SEN, inviting them to part of the IEP meeting to explain their strengths and weaknesses, subject choice, etc., will be crucial in helping them own their learning.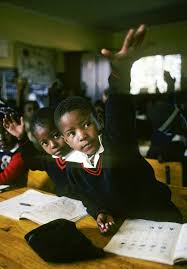 #3. Providing students with the opportunity to make some choices on how they want to learn
For example, they can give input as to whether they will benefit from reading up on the topic at home before it is introduced in class. This is especially important to boost the self-esteem of students with SEN. It also enables them to participate better in class, as they have had contact with the concepts prior to their being taught.
In addition, giving students the option to contribute to decisions about how their learning is to be assessed is another important strategy of personalised learning that will spark creativity. Working within the framework of the curriculum targets being used, students can present their work in a sketch, written text or via ICT/digital video presentation!
#4. Encouraging students to reflect on their learning experience: what works and what doesn't
While working with a group of my year 10s students, some of them explained that the major challenge they face is the fact that they are easily distracted by their thoughts! One of them explained some of the approaches she has taken in trying to help herself. I had to discuss this with her subject tutors and advised them to provide additional in-class support to keep her in the classroom.
#5. Making the classroom environment more inclusive and conducive to learning
It is important for the educational environment to be conducive to learning in order to facilitate good communication, promote critical thinking and increase creativity.
The classroom organisation requires attention since you might have to take that student who that always seems to run into everything into consideration! This includes the seating arrangement, for example, to support a pair-buddy arrangement. Other possibilities are to scaffold materials on wall and to set up "learning centres" or "reading corners" in which to engage some students while the teacher provides one-to-one or smaller-group target intervention to students who need additional learning support. Teachers should consider introducing class rules that are fair, with appropriate sanctions and rewards.
A personalised learning strategy or technique can be further enhanced by the use of technology to enable students to work at their own pace even beyond the four walls of the school. This means that learning is not restricted by the school timetable, but is extended into the students' homes – their comfort zone.
#6. Using ICT and digital tools
The use of online games and learning activities is another dimension of personalising learning experiences for individual students. Students should be able to work at their own pace, to self-correct, and to make and monitor progress. The world of ICT and digital tools offers ample supplementary resources that would be impossible to squeeze into the school time.
Whiteboards, and more recently Android boards, make lessons more interactive and engaging, and increase student participation.
Pictures, digital apps, videos, and games should be chosen carefully and so that they engage the learner, sustain attention, and put the focus on learning objectives!
Also, students should be trained to be responsible internet/online/digital citizens.
The virtual learning environment (VLE) is another vital tool in personalising learning for students, especially those with SEN. A VLE is an online learning platform that can be accessed from anywhere in the world with internet access. It provides limitless access to learning – meaning learning does not have to start and end at school. Learning can happen outside the four walls of the school, thus providing ample opportunities acquire knowledge and consolidate the learning process.
The VLE can also be used to "flip" instruction. Lessons can be delivered online instead of in school, with the students in the comfort of their homes. Learning tasks and activities can then be done in class.
While use of ICT in itself will not make learning happen magically, effective and appropriate use of ICT and digital tools to personalise learning can open the door to consistent practice and the reinforcement of skills in a fun-filled way. This will help ensure that all pupils or students take ownership of their learning and make progress towards achieving their individual targets.
Come to Abidjan, Cote d'Ivoire, from 23 – 25 October, to exchange with Adewunmi Payne Akinhanmi, speaker at eLearning Africa 2019. Full details can be found at the conference website – www.elearning-africa.com or by contacting the eLA press department at press@icwe.net.