EinrichtWerk produces and distributes innovative, high-quality school furniture for the educational sector. Our patented school furniture, produced in Germany, is particularly suitable for cooperative and self-organised teaching. Our variable furnishing concept turns classrooms into modern multifunctional rooms.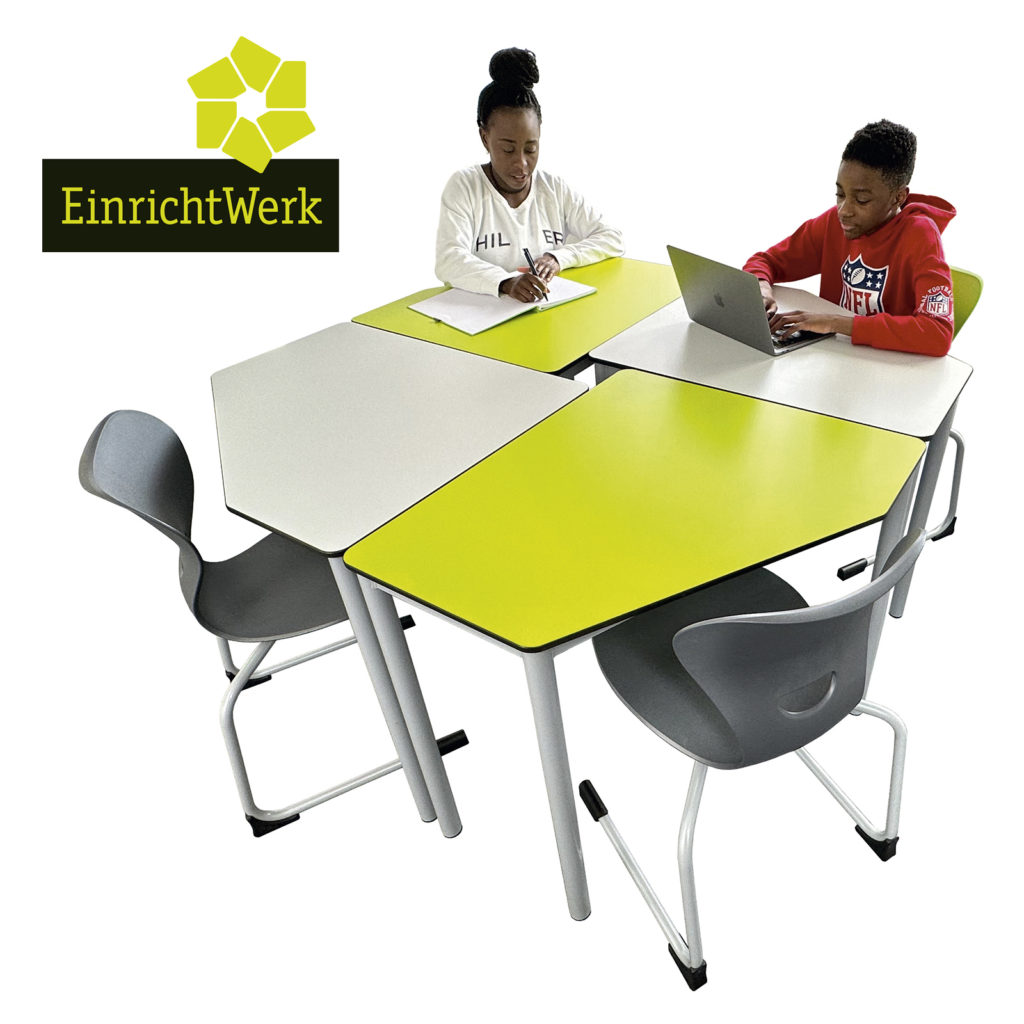 The core component of the advanced concept is our patented 5-sided table. Its unique format with optimal angles allows for almost any set-up and use: from full individual seating to teams of 2, 3 and 4, to groups of 6 and 12, U-shape, round(s) and row(s). Universally applicable from primary school to adult education.
The ergonomic footrest chair for all age groups, the 5-sided lounge, 5-sided mats, mobile cabinets and noise protection solutions complete EinrichtWerk's flexible furniture concept.