Written by Kader Kaneye, African Development University – ADU
The capacity to innovate via complex problem solving was identified as the number-one critical skill for the 21st-century professional, business person, or entrepreneur operating in an ever-more-complex, dynamic, and fast-changing world.


Source: Future of Jobs Report, World Economic Forum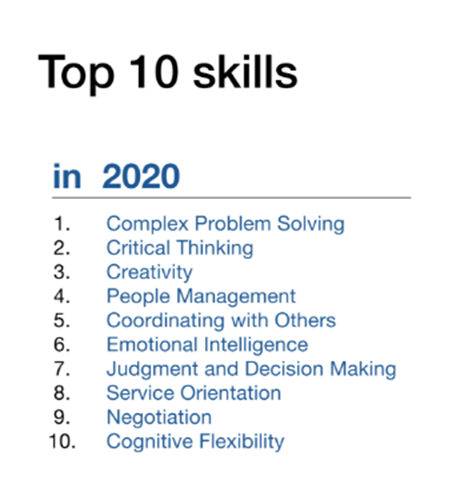 Design thinking is an approach to innovation that uses deep user understanding, problem framing, a range of ideation techniques, iterative prototyping, and critique to generate and develop implementable concepts that meet the client needs. In a nutshell, Design Thinking is a proven and repeatable protocol for problem solving – and discovering new opportunities – that any business or profession can leverage on to achieve extraordinary results. We can think of it as a creative process of building ideas, in contrast with classical critical thinking, which seeks to break ideas down.
Popularised in the 1990s by Stanford University and design-as-a-service firms like IDEO, Design Thinking became mainstream in the business press at the beginning of the current century and consists of the following phases (Stanford University approach):
Empathise – observe, infiltrate, collaborate, and engage
Define – find root cause and explicitly frame the right problem
Ideate – focus on idea generation through diverging and converging methods
Prototype – iterative generation of low-resolution artifacts
Test – reflect on results and refine prototypes
Africa is confronted by many of the world's most daunting dilemmas. From combatting poverty to achieving quality education; dealing with migrations, violent extremism, and youth unemployment; and developing agriculture in the face of climate change, all of the issues addressed among the Sustainable Development Goals present real and onerous obstacles to the Continent's progress. The situation demands innovative approaches to analysing and solving problems.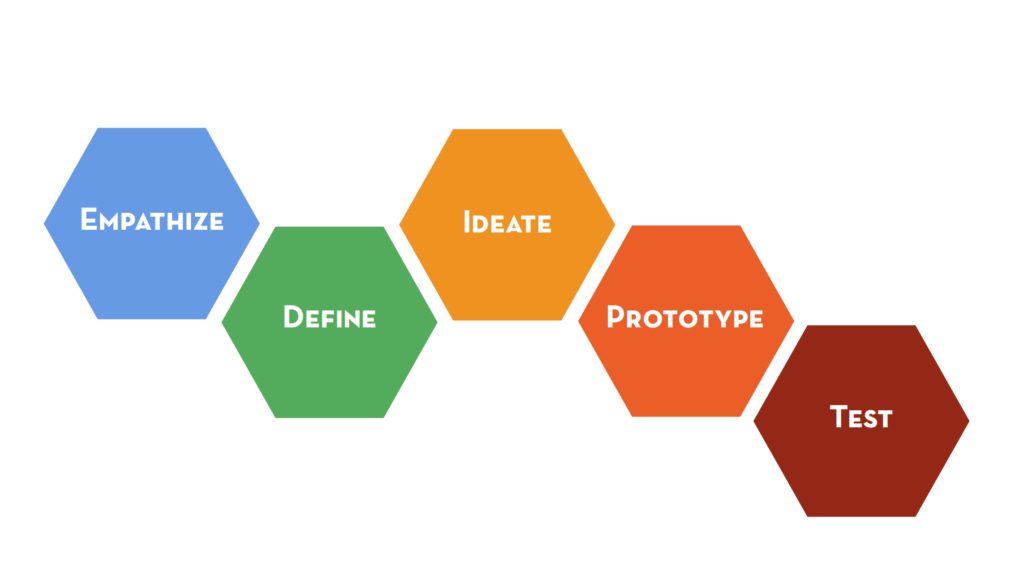 Let's have a look at phases 1 and 2 of the Design Thinking process and how they might be employed in solving some of Africa's intractable real-life problems.

In a complex world and rapidly changing environments, technological breakthroughs and disruptive models call traditional ways of getting things done into question. In the accounting industry, for instance, clients tend to value more personal, customised insights, as well as integrity, something large firms struggle to deliver. To build a trust relationship, accountants need to go beyond their expertise and connections to truly embrace a human-centred approach to their work.

The "Empathise" mode is the work method design thinkers deploy to understand people within the context of their professional engagements. Successful firms invest in an effort to understand how they do things and why. These businesses also strive to consider their clients' physical circumstances and emotional needs; how they think about the world; and what is meaningful to them. Empathy involves attempting to understand what others are feeling, either because we have experienced it or have actively tried to put ourselves in their shoes.
Define (the right problem)
Africa's tertiary-education ratio (people in the age to be enrolled in university compared with the number who actually are) is a mere 8%. Every year, new universities are being founded on the Continent, but most of them fail to address the critical need for a new type of leaders who can design and drive the necessary change African countries need. On the one hand, companies are struggling to recruit talent at all levels; on the other, young – and sometimes highly educated – people are struggling to find employment. Most universities adopt colonial models but – for a wide range of reasons – fail to deliver quality education.
Defining the core problem (namely, what is the ultimate profile of the graduates we seek to get out of our universities), as opposed to primarily focusing energy and investments on curriculum or administrative requirements, can make a true difference in the graduates' future impact on society. The "Define" mode of the process is all about bringing clarity and focus to the endeavour. The use of techniques such as the 5 Whys, Personas, etc., helps identify the root causes.

Some African higher-education institutions have understood and adopted the Design Thinking approach. It was integrated into their foundation stage and today is the essence of their instructional methodology. One is Ghana's Ashesi University, whose founder, Patrick Awuah, won the WISE Prize for education in 2017 – considered the Nobel Prize in education. Another is the African Leadership University in Mauritius and Rwanda, which Fast Company (a leading business-media brand) ranks as the most innovative company in Africa and the 39th most innovative in the world in 2019.

Each step of the Design Thinking process can be analysed in a way similar to steps 1 and 2 and leveraged to provide insight into and innovative solutions for the challenge to tackle.
To get a deep dive into the five-step process and how it applies to Africa's onerous development obstacles, join our Knowledge Factory at the eLearning Africa 2019 Conference, taking place in Abidjan, from 23 – 25 October.