The first President of Côte d'Ivoire, Felix Hophouet-Boigny, was also the first African ever to become a minister in a European government. It is one of many fascinating facts about one of Africa's most interesting countries and it helps to explain not only the course of Côte d'Ivoire's recent history, but also the significant opportunity it now represents for outside investors.
Formerly a confederation of several ancient African kingdoms, Côte d'Ivoire became a French colony in the nineteenth century but, unlike many African countries, it remained close to its former colonial power when it achieved independence in 1960. Whereas many of Africa's newly independent states expelled citizens of the former colonial powers, Côte d'Ivoire not only encouraged them to stay but also set about attracting more foreign teachers, managers and executives to help boost the economy. The number of French citizens in Côte d'Ivoire doubled in the space of just twenty years.
Côte d'Ivoire's economy grew rapidly and, fuelled by exports of coffee, cocoa, pineapples and palm oil, it soon recorded annual growth rates of around 10 per cent. Foreign commentators began to talk of an "Ivorian miracle" but, in the teeth of a global recession and with mounting external debts, the country's economic achievements were soon dissipated.
After the death of Hophouet-Boigny and the end of his system of one-party rule, which had kept the lid on many of the country's internal tensions, Côte d'Ivoire descended into a spiral of bitter political and religious conflict, which resulted in two civil wars (2002 – 2007 and 2010 – 2011).
In spite of these tumultuous events, which severely damaged several of the country's main industries, the underlying potential of the Ivorian economy remains strong. With a period of stability, the gradual development of a multi-party democracy and the strengthening of credible political institutions, Côte d'Ivoire has reached the point where its citizens can afford to do more than just dream of better times and a return to the prosperity of the immediate post-independence period.
The country is now the fastest growing economy in Africa with consistent annual growth of over 9 per cent. It attracts regular praise from the World Bank and the International Monetary Fund (IMF). A 2018 report by the IMF was fulsome in its praise:
"Strong economic performance since 2012 reflected the recovery following the political normalization, improved business environment, sound program of reforms, and supportive fiscal policy," it said.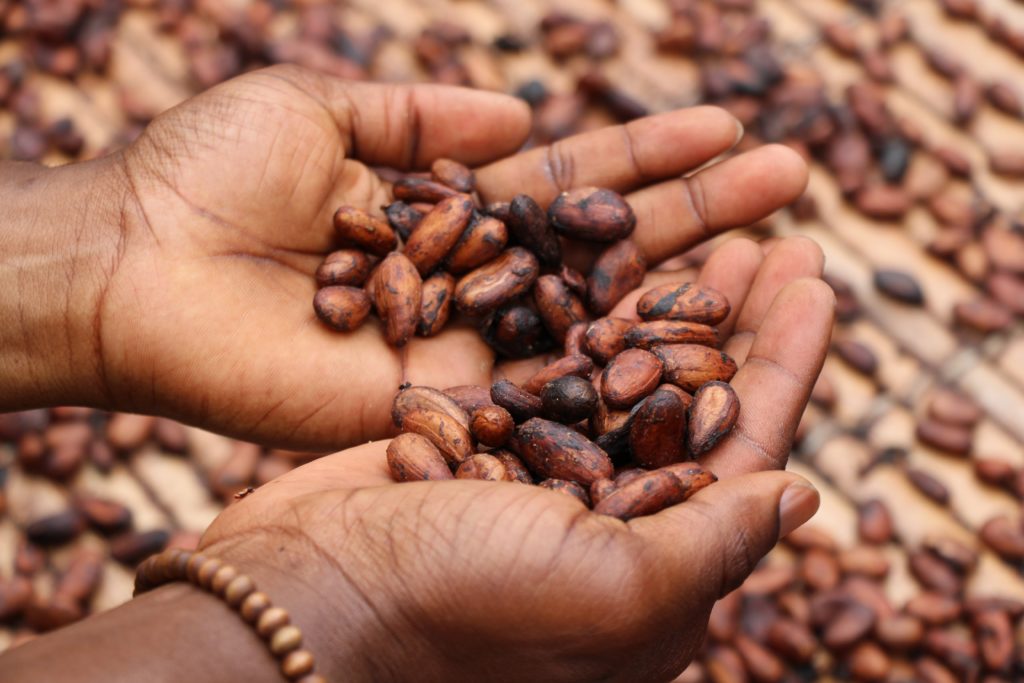 Opportunities for external investors in sectors ranging from coffee and cocoa production to tourism, financial services and real estate are significant. There is an atmosphere of prosperity and opportunity in the administrative capital, Abidjan, the exciting, modern city that will host this year's eLearning Africa from 23 – 25 October. Skyscrapers, a yacht club, international hotels, coffee shops and 'chocolatiers' are the new face of Abidjan and it is tempting to think that, amidst all the signs of economic growth and rising living standards for many of its citizens, Côte d'Ivoire may be able at last to put the past behind it.
However, significant challenges still remain. Many are connected to education. Enrolment rates in primary schools are low and adult illiteracy is high, particularly among women. During the political crisis a decade ago, the higher education sector was hit hard and numbers enrolling in universities declined sharply.
Poverty is still a major problem. "While growth has been impressive, averaging about 9 per cent annually, the decline in poverty has been modest and underemployment remains high," says the IMF.
Now the Government has placed education firmly at the heart of its strategy for continuing economic development. The education sector has been expanding rapidly since 2011. The Government introduced a ten-year plan for education and training in 2017 and it makes clear that education is a central element in making a reality of its ambitious plan to provide the country with a solid industrial base by 2020. "In effect," it says, "no country can meet the challenge of competition in a globalised economic system without being able to draw on high quality, productive human resources."
Visitors to eLearning Africa in Côte d'Ivoire will be struck by a country that is energised and on the move. They will also have the chance to visit some of West Africa's most impressive attractions – whether the Mount Nimba range, which is home to wildlife, including viviparous toads, horseshoe bats and the West African lion, the great Mosque in Marcory or the Basilica of Our Lady of Peace in Yamoussoukro, one of the largest Christian places of worship in the world.
For more information about booking to attend eLearning Africa in Côte d'Ivoire or for details of sponsorship or exhibition packages, please contact info@elearning-africa.com.