It is crucial to start bridging gaps today to bring about meaningful change in the future.
Africa's share of global trade is only 3%, even though the continent has more than 17% of the world's population, according to The World Bank.
Proficiency in English is highlighted as an important factor in attracting foreign investment, with companies preferring to invest in countries where they can communicate easily with the local population, a report from the World Economic Forum has concluded.
And according to a report by Internet World Stats, as of June 2021, English was the most widely used language on the internet, with over 1.5 billion users, highlighting the importance of English skills for participating in the global digital economy.
These numbers illustrate how improved English language skills in Africa could enable better participation in the global economy. A good starting point for this is to understand language as an asset in today's workplace.
Promoting Language Training in Global Organizations
Language training programs are essential for Public Sector, Education, and Corporate organizations worldwide because of the positive impact on personal and professional growth.
Language training, foremost, enhances cultural awareness by providing insights into diverse cultures. It develops sensitivity to different approaches and nuances. This fosters receptiveness to unique perspectives, especially when teams come from diverse backgrounds.
In addition, language training promotes collaboration. When individuals are comfortable communicating using the common language, usually English, they are more likely to share ideas and opinions. This boosts innovation and insights within teams and departments.
Lastly, language training improves a person's sense of belonging. As cultural sensitivity evolves into appreciation, communication barriers are shattered. The common language becomes a way to connect, contribute, and collaborate, creating an inclusive environment within an organization where everyone feels valued and respected.
Democratizing Language Training: Upskilling Everyone
Language training has the potential to open up new possibilities for individuals and their organizations, making it imperative to provide access to it for everyone.
Traditionally, language learning has been limited to a select few, typically those in middle to upper management roles, resulting in a significant skills gap in the broader workforce. However, by democratizing language training, it becomes accessible to individuals regardless of their socio-economic status or position within an organization. This promotes diversity and inclusivity and fosters greater collaboration and understanding across cultural boundaries.
Democratizing language learning helps in building a skilled talent pool for the globalized workforce. Moreover, it can have positive ripple effects beyond individual upskilling, contributing to economic growth and development by equipping individuals with the necessary skills and tools to participate in cross-border activities, expand career opportunities, and make the most of emerging opportunities in the global economy.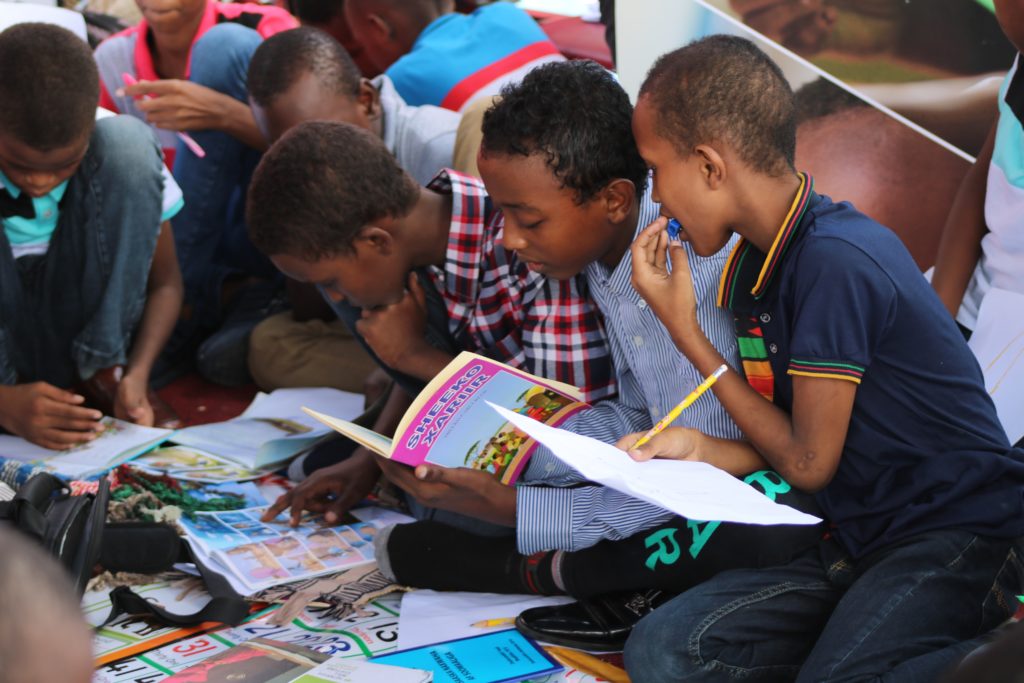 Advancements in digital tools and solutions have made it possible to break away from traditional one-size-fits-all, in-person language classes for a select few. Language training can now be more effective, efficient, and impactful. Through hyper-personalization, learning experiences can be tailored based on language proficiency, needs, and interests of individuals. Online courses that are accessible anytime, anywhere, and on any device make it easier for busy learners to study at their own time and pace. With cutting-edge licensing models, organizations can scale their programs and democratize language learning for all.
Accelerating Language Training to Cultivate a Work-Ready African Youth Force
Indeed, having access to language training programs, resources, and opportunities can be transformational, especially for nations with a lack of highly skilled human capital. Africa has the youngest population in the world with 60% of its population under the age of 25. It's projected that by 2030, the youth of Africa will constitute 42% of the global youth. This poses a crucial opportunity in which institutions and organizations can provide access to language training that not only addresses diversity and inclusion but also gives the youth a competitive edge in terms of employability and professional development as they enter the workforce in the future.
Presently, the youth of Africa are actively shaping their future and are more vocal about the need for better education and training to make them work-ready. With the continent having an abundant young population, the youth are taking a stand and demanding better programs that will equip them better with the skills needed to succeed in the job market.
As a response, the Skills Initiative for Africa Project was launched by Continental programme of the African Union Commission (AUC) and the African Union Development Agency (NEPAD) to identify and address future skills needed to avoid potential gaps between the demand and supply of skills relevant to the labour market.
Despite this, one of the main barriers for young Africans to gain these skills is their limited access to higher education. There is educational impoverishment especially within Sub-Saharan Africa which is manifested in: enrollment rates, academic research across the continent, and failure to use languages people actually speak in children's education.
The lack of quality language education further exacerbates the problem of African youth gaining the skills they need to succeed in the job market. By addressing these language-related issues, African countries can promote inclusive education and help young people acquire the skills and knowledge they need to contribute to their respective societies and compete on a global scale.
By providing everyone with equal access to language training programs highly relevant to business, the African workforce can be equipped with the communication skills highly critical to pursuing different types of opportunities.
Here are different ways to elevate language training in Africa:
Develop language training programs in schools: African educational institutions, from primary to higher education, should start actively advocating for language training programs in schools, not only for native languages but also for foreign languages which are in demand to gain opportunities internationally, such as English, French, Spanish, Portuguese, and the like. It's best to begin promoting the importance of learning different languages and improving one's communication skills in schools so that the foundations of effective communication and collaboration are taught to the young at the onset of their development.
Enrich online language training platforms: Let's face it, almost everything is digital and virtual. That's one major lesson we learned during the pandemic. eLearning is becoming the most popular and effective way to conduct and take lessons and courses. In language training, online platforms are made accessible and available to learners. Ensure that learning content for these platforms is relevant to learners. For example, language training content in different fields of study and industries is necessary to make learning meaningful, engaging, and productive.
Provide financial support for language training: African governments and private institutions can extend their support for language training to underprivileged youth through scholarships and financial grants that promote taking courses and programs that can further enrich their communication and language skills. Furthermore, incentivizing these kinds of programs can ultimately lead to a more competitive workforce, as language proficiency is becoming increasingly essential in the global job market.  By investing in language training for underprivileged youth, African governments and private institutions can help build a brighter future for the next generation, where communication and cultural exchange are valued and celebrated.
Conclusion
In summary, language skills are key to breaking the barriers of entry to global employment opportunities, especially for the African youth. While this is easier said than done, different sectors in the society must be able to work hand in hand in order to further promote the acquisition of language skills among the nation's youth force.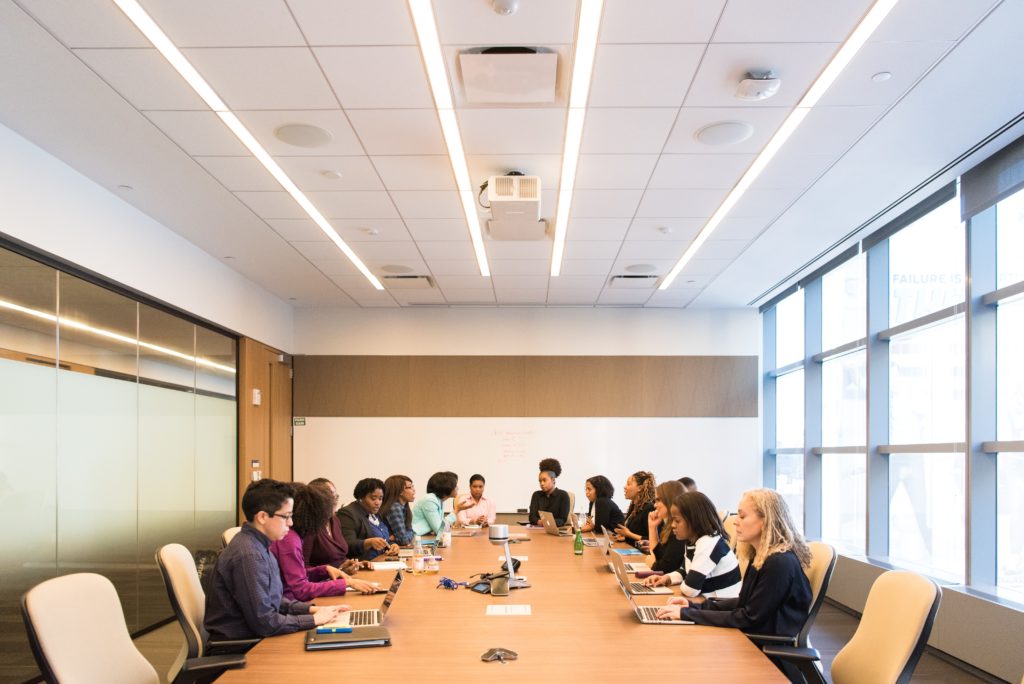 With language training programs, private and public sectors are able to better equip their workforce with the opportunity to widen their career horizons and aspire for more global and challenging roles.
goFLUENT, a corporate language training organization, aims to help organizations to accelerate their language learning and provide everyone with an equal voice through equitable and scalable language training solutions for Public Sector, Education, and Corporate organizations around the world. Their goal is to give everyone the opportunity to advance their careers through gaining the appropriate language skills relevant for the world of business.