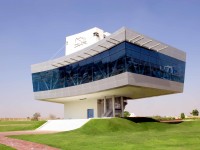 Egypt has been known as the lighthouse of science and innovation in the world and a flag bearer of a civilization with a scientific and cultural heritage. Throughout history, Egyptian scientists have contributed to a variety of sciences, such as astronomy, chemistry, medicine and engineering.
By AbdelRahman El-Sayed, Information Technology Industry Development Agency (ITIDA)
Today, Egypt is a world-class venue for IT and business-process outsourcing. The country's commercial environment features an abundant technically skilled and uniquely multilingual talent pool, offers a sustainable low cost of doing business, boasts a reliable and scalable business infrastructure, and enjoys substantial government investment and support.
Egypt has built an entire ecosystem to support the country's ICT industry and pave the way for the growth of outsourcing services. Its ICT sector is emerging as a role model of deregulation and privatisation, as well as a catalyst for reform in other sectors.
Global technology-industry leaders are flocking to Egypt to benefit from the government's strategic investment in growing a competitive environment for innovators, entrepreneurs, local businesses, startups, and regional and international investors.
The government is implementing a multidimensional strategy with a number of flagship projects underway. On top of these projects is the establishment of seven technology parks that will support the development of the national ICT industry and boost Egypt's position as a provider of world-class ICT and outsourcing services. The parks (so far, one in Cairo is completed, whilst parks in 2nd-tier cities such as Alexandria and Asyut will open by the end of the year) are built around state-of-the-art infrastructure to guarantee their viability as regional hubs for innovation, trade and investment.
The establishment of technology parks finds its rationale in African countries striving toward greater economic competitiveness through greater realisation of their scientific and innovation potential. The development of policies for technology parks and technopoles has two major objectives: territorial development and integration into the international economy by attracting international companies.
The main objective of the Egyptian model was the development of a sustainable network of incubation-related facilities that would spur the competitiveness and productivity of small and medium-sized enterprises. Locations were selected for incubators in non-exploited areas characterised by the availability of technical infrastructure, a good business environment, and an academic or industrial base for service projects.
Such a massive expansion of the country's ICT sector presents a wealth of opportunity for training providers, knowledge partners and innovation institutes that wish to capitalise on these new hubs and provide a variety of services to develop Egypt's talent pool, which is one of the world's largest.
Would you like to find out more about how your company could profit from doing business in Egypt? We would be happy to introduce you to our partners at ITIDA (the Egyptian IT Industry Development Agency), the executive IT arm of the Ministry of CIT, who offer a wide range of services to support multinational IT companies in Egypt.
Furthermore, we strongly recommend that you attend eLearning Africa 2016, the leading pan-African conference on ICT of development, education, and training (Cairo, May 24 – 26). This dynamic and successful event will provide a convenient venue to discuss further opportunities with the business leaders, policy makers and strategists who are driving the Egyptian tech boom. The conference, co-organised by the Ministry of CIT and ITIDA, will feature an exhibition of international and local businesses and be widely attended by Egypt's technology-industry leaders.
For more information, please go to www.elearning-africa.com.