At the moment, few places in the world are more interesting than Africa when it comes to discussions related to education and skills development. The Continent has unique challenges that differ from those in most of the world, but they also offer unique opportunities.
This situation, combined with the fast rise of African countries' standard of living and technological development, and the generally open spirit towards innovation, assure that new paradigms of education will see light in countries where the sun does not go and hide for half of the year – as it does, e.g. in Finland.
However, a large pool of skilled people who can apply for jobs or start their own companies is a key factor in driving forward the Continent's progress; a lack thereof will certainly constrain it. A sound education system that starts from early years and never finishes thanks to lifelong learning is crucial in achieving these goals.
Growing the number of skilled professionals, though, cannot be achieved by the formal education system alone – nor does it have to be. Given the opportunities opened up thanks to technological development, nearly, if not all, information and knowledge exists online, from where it is available for the interested to learn.
People cannot escape learning. It is a natural consequence of living. We all know more and are able to do more than our school certificates and diplomas can express. An office worker can be a gifted mason through personal interest; a boda boda driver can possess numerous entrepreneurial skills. A math teacher can be quite an expert in ICT.
In the future, we will move more away from large learning patches towards micro-sized learning. And the paradigm will turn toward recognition of skills we gain practically, rather than via what is taught in school as still largely the case today.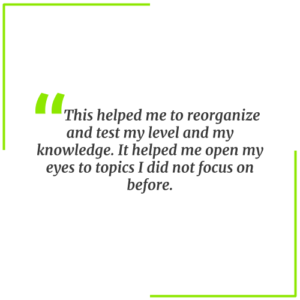 OpenBadges is the first technological solution that moves toward the future paradigm of learning. It allows anyone to describe and award skills in the form of digital micro-certificates.
At SkillSafari, we have worked in skills validation with badges since 2014. Over these years, we have seen employers, schools, ministries, NGOs, and other training providers grasp and enjoy this new approach. This is why we now focus solely on bringing this approach to Afric and we use it with our local partners to move toward the next stage in education.
Badges are
a way to measure and validate work-relevant skills
an opportunity for people to better understand the skills needed in their field or any field they wish to enter
a solution for digital self-directed learning
a trusted, digital, and scalable approach to skills recognition
the first solution offering micro-certificates based on recognition of prior learning in a digital way.
"I thought I knew everything, but realized that there was still a lot to learn and develop."
-User Testimonial-
 The badging system is based on an open standard: earners can combine multiple badges from different issuers to tell the complete story of their achievements. Badges can be displayed wherever earners want them, be it on the web or on paper, and share them with other parties to support their employment, education, or lifelong learning.
BENEFITS OF BADGING
There are many benefits in using badges for all stakeholders that are involved in the process. It is a tool for validating existing skills, while at the same time gathering data on skills. That data can be used to drive decision making on training provision.
Extremely valuable in badging is how the technology is not owned by any single organisation, but is free for all to share. At the same time, service providers have worked hard to make sure that badge issuers can be verified at tall time, which makes badges trustworthy.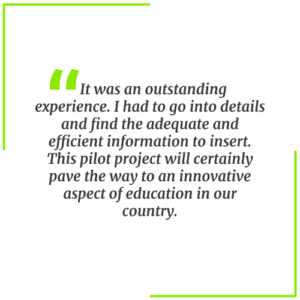 An interesting outcome of badging has been to find how badges encourage and motivate self-directed learning. When the criteria set in badges can be met within a reasonable amount of work, a number of users find motivation to seek relevant content from their own sources and study it independently. This phenomenon transforms badges from a tool to measure existing competence to a self-directed learning tool.
At SkillSafari, we are thrilled to work with eLearning Africa's organisers and issue badges to all conference participants! Some have certainly received badges before; for others, we hope to offer a first experience of badges in the hope it will lead to the badging approach spreading across the Continent. So remember to watch your inboxes after the conference!
Satu Järvinen form SkillSafari, Finland, will be at eLearning Africa introducing us to further interesting topics. Do not miss this chance to meet her!